Envelope Openers
Does your business get a lot of incoming mail? Do you find yourself opening piles of it for you every day, mangling some of it? Letter openers can eliminate a step of this process but gently, accurately slicing any type of envelope open in one, swift movement.
LO3075
This machine allows operator to stand in one place to both feed and remove envelopes, increasing production by up to 50%.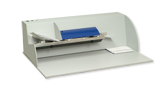 LO3065
Built to handle large flats and envelopes, this machine opens up to 40,000 pieces per hour, from the smallest to the largest.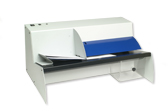 LO3055
This machine makes safe cuts, leaving a feathered edge opening for easy access. Its 2 motors offer better performance and longer life.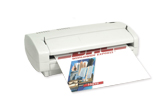 LO3030
The ideal opener for large quantities of flats or other hard to open envelopes.
LO3020
Solid metal construction makes this a durable addition to the office.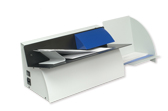 LO3015
This is a machine that pays for itself, even for the small user.